FINDOLOGIC Not a search solution – THE search solution!
FINDOLOGIC – much more than just a search
The innovative search solution for a HIGHER CONVERSION RATE in your online store
Customers can only buy what they can find!
FINDOLOGIC ensures that the correct items are found, that of those the correct items are listed at the top of the results and in doing so creates a positive shopping experience.
The intelligent search technology from FINDOLOGIC thus ensures that customers find the products that they are looking for and allows them to become satisfied customers!
FINDOLOGIC GmbH
FINDOLOGIC is an innovative startup with a unique technology for search solutions. Sponsored as a startup by the University of Salzburg, today FINDOLOGIC GmbH is one of the leading providers of search solutions. Good search solutions play an increasingly important role today. However, almost all existing search solutions show clear limitations. Typos or differing singular and plural forms often lead to getting no results or the wrong results. The recognition of synonymous associations (aliases), customer support and quick, easy integration is often lacking in existing solutions as well.
That's over now: stop searching – find!
We have developed a unique new approach that leads to never-before-seen efficiency in search results. In particular we have specialized in the behavior of search solutions and our technology has been developed in a way that, according to the search situation, the most wide-ranging technologies can be applied in order to find the item that the customer wants. That provides us with quick and cost-efficient development, which benefits our customers in terms of quality and price.
Founder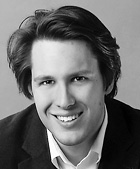 Name: Matthias Heimbeck
Geboren: 06.06.1983
Profession: CEO of FINDOLOGIC GmbH
Matthias Heimbeck is founder and CEO of FINDOLOGIC GmbH, a leading provider of search solutions. He began his professional path with a course of studies in applied computer science and an international Executive MBA. He is a lecturer at many events and conferences on the topic of search technology for online stores and continuously works with his team on new solutions for an even better conversion rate and usability. Along with FINDOLOGIC, Matthias works actively with different startups and enjoys giving new entrepreneurs an understanding of the "business of web" as a lecturer at the Salzburg University of Applied Sciences (FH Salzburg). Always interested in making the world a little better with innovative business ideas, his current focus is in the area of search solutions.