6 tips to ensure your online store is ready for Christmas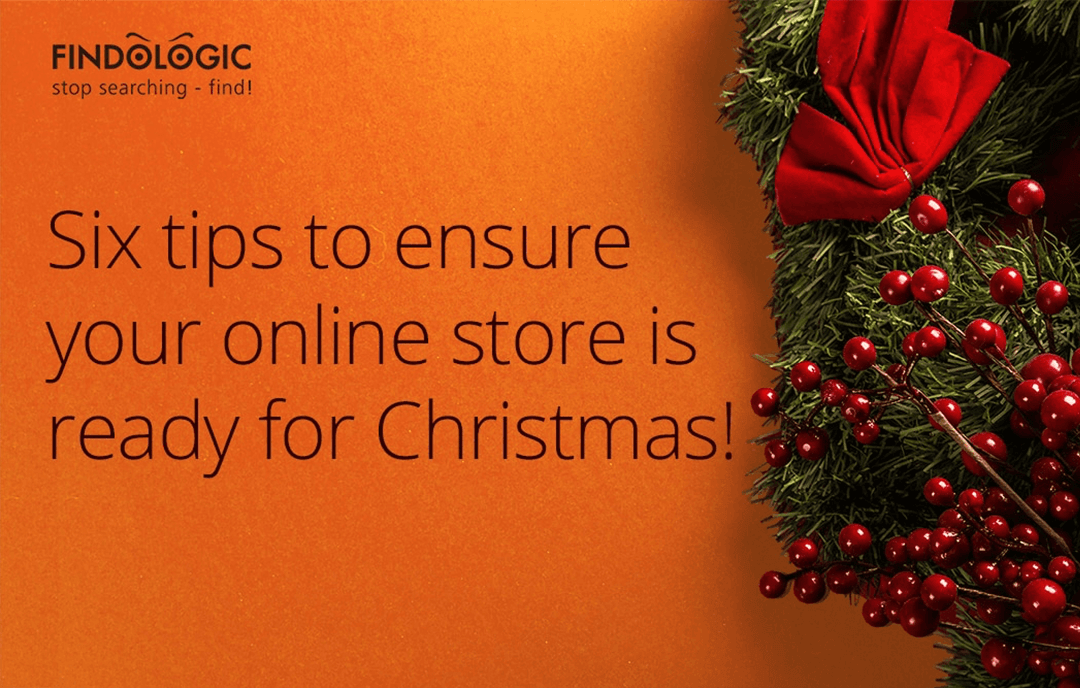 Black Friday and Cyber Monday initiate the beginning of the busiest time of year for most retailers.  After all, many businesses generate up to 80% of their annual revenue during this period. Therefore, a well-planned and well-executed plan to enhance your customers' Christmas shopping experience is key.
To maximise revenue from your online shop, we have shared six tips which we believe will boost your Christmas sales.
1.Think Mobile-first
The potential offered by mobile commerce is continuously on the rise. According to Mastercard's European Mobile Commerce Study, in the fourth quarter of 2018, around 84% purchased from their mobile devices and 48% do so often or always. For a lot of e-commerce retailers, mobile is their biggest source of traffic by now.
This proves how vital it is that you have a website that is optimised for mobile as an e-commerce retailer. So, ask yourself if your site is optimised for mobile use? Be sure to list your most important pages first and consider search as part of your navigation. Make sure searching and browsing are as seamless on mobile as they are for desktop.
FINDOLOGIC offers a search template optimised for mobile devices enriched with the most prominent search queries, to help the user in his customer journey.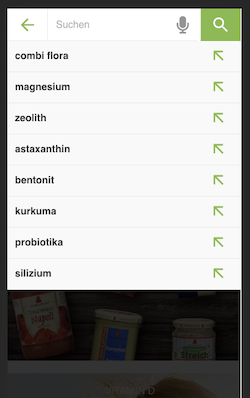 Make sure your holiday campaigns are optimised for mobile to take full advantage of this holiday season. Follow these few simple rules to optimise your mobile experience:
   

Promotional banners are clear, concise and all text is readable

   

Content is particularly friendly for consumption on mobile devices (100-150 words)

   

Mobile banners get updated at the same time as the desktop banners

   

The mobile menu is optimised with custom mobile menu links

   

Customers can easily navigate to your top brands, categories and offers from the home page

   

Custom content pages are mobile responsive and linked to the mobile version

   

Create sub-categories for Christmas-themed items (decorations, gift-wrapping, etc.)
2 – Increase Sales through Social Media
Social media is one of the best means to create a buzz during the Christmas season. According to GlobalWebIndex, around one-third of all online shoppers use social media in their purchasing process. It not only gives you the chance to advertise your goods but also presents the opportunity to answer customer questions, receive feedback and tap into industry-relevant trends.
Segment your customers into target groups and focus on the ones with the highest customer retention. Let them know what's available, but also promote things like delivery offerings or anything else to differentiate from your competition. Don't just offer your products on every social media platform. Instead, try to create a shopping experience that is perfectly tailored to the corresponding platform.
Don't underestimate the power of video. Studies have shown that video helps your customers make buying decisions. Having a video on landing pages can boost conversions by as much as 80%. That's why well-executed video content presents a great way to enhance your sales in the run-up to Christmas. Therefore, Instagram is a good choice to acquire new customers if you have great photo or video content. Expand your organic reach by using hashtags, CTAs, Instagram stories, IGTV and by engaging with your audience.
If customer service is an important aspect of your business, Facebook is your go-to option. For example, you can use Messenger to deliver outstanding customer service. To get the best Facebook marketing results, start building a community around your business and make sure to engage with them, as you increase your follower base.
3. Provide Gift Guides and Product Bundles
An effective way of increasing sales is by simply combining several related items and branding them as a gift set or bundle. An example could be combining a camera with a tripod, additional battery, memory card and a case and sell it as "Influencer Starting Package". Overall, product bundles give buyers the immediate impression that they are getting increased value, making them much more likely to purchase and will increase your average shopping basket size.

During the holiday season, your customers not only buy products for themselves but gifts for their loved ones. Gift guides allow customers, especially first-time customers, to find you. A gift guide not only highlights products and deals, but it can also give a sense of direction for unexperienced gift shoppers. Let them know why your product is the one they want to buy and outline details and discounts. Create different gift guides for your different product and customer segments.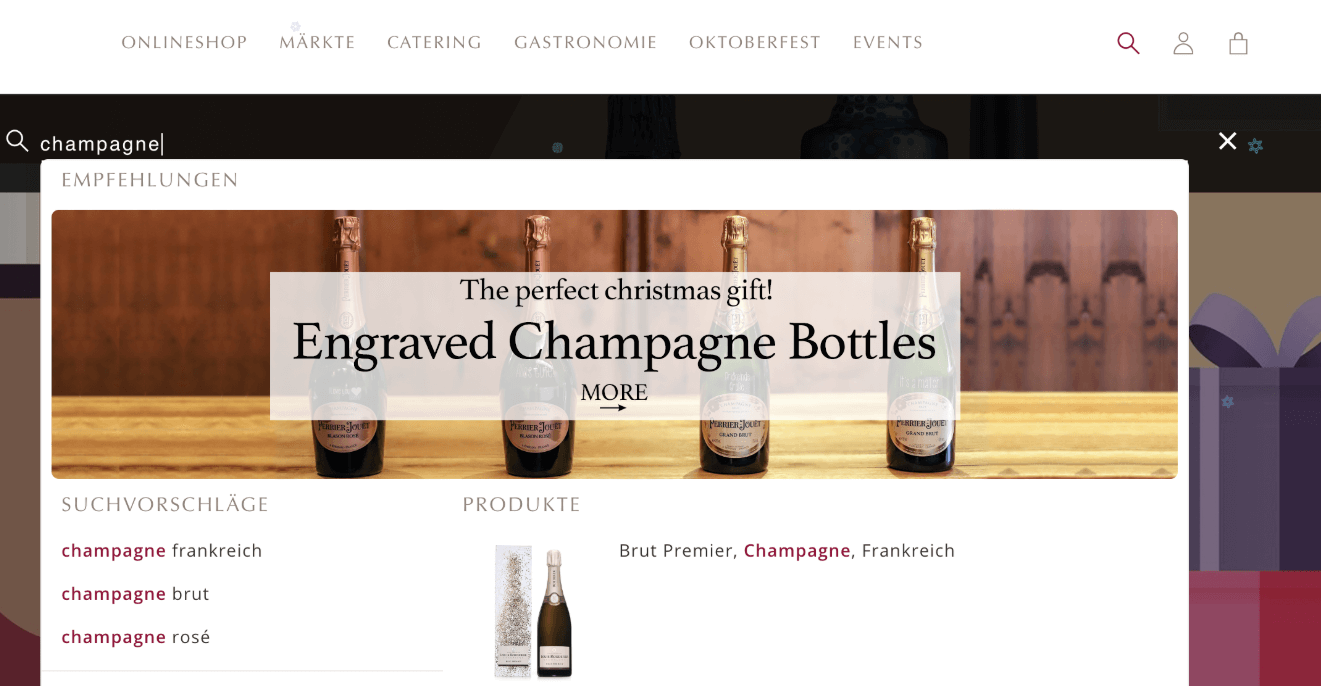 FINDOLOGIC Merchandising empowers you to promote your Christmas gift ideas to users who are already looking for similar products. In this case, the shop promotes engraved Champagne bottles for customers searching for Champagne.
4. Prevent Shopping Cart Abandonment
There can be different reasons why potential buyers change their minds and abandon their shopping carts. The reasons can be both subjective and objective. The objective reasons are the ones you will need to deal with. Online shoppers quickly lose interest if there are too many payment and shipping information fields to fill on a checkout page. Now, while you can't avoid it entirely, one way to reduce it is by testing the usability and overall checkout experience on your website. Ensure that it can handle more than enough transactions without becoming faulty or slow. Allow your customers to save their profile and shipping information to eliminate the need to fill out their contact information for future purchases. Offer a guest checkout option, as opposed to making it compulsory that a customer registers for an account. You can increase conversions by as much as 45%. 'One-click' buying enables customers to purchase items with a single click, with the customer's payment information stored in a secure mobile wallet. Let your customers check out using Apple Pay, Android Pay, Google Wallet, MasterPass, Visa Checkout and/or PayPal. With all these options they are far less likely to abandon their cart. Another way to bring back your abandoning visitors is to leverage exit-intent technology. What is exit-intent technology? This is the window that appears at the moment a user is about to leave the website. The popup window comes up with another useful offer to prevent abandoning users.
5 – Plan your Marketing Activites for Christmas upfront
For online retailers, the time is now to get your plans together for the final few weeks in 2019. According to Google Trends, the search term 'Christmas Gift Ideas' sees a significant increase from September all the way through to 25 December.
A great first step is to create a calendar with what assets and content you want to share and when. Run the numbers to figure out how much of a discount you can offer your customers to ensure that you're still making a profit. Create all your graphics for social media, email and your homepage so you can automate your marketing activities ahead of time to make your life easier and less stressful. Use tools like Hubspot, Buffer or Mailchimp for marketing automation. 
Content is an excellent way to enhance your site from an SEO perspective. Create blog posts aimed at targeting specific keywords. This will give your website a better chance of appearing higher in search results, while also providing shoppers with information that can shape their purchasing decisions. Have you considered what will shoppers be interested in reading about in the run-up to Christmas? Place yourself in the shoes of the shopper and deliver insightful content that is relevant to them.
6. Provide fast & free Shipping Service
Delivery options, particularly around the holiday period, can tip the scales when it comes to deciding whether to purchase or cancel an order. According to a study conducted by SAP in the Netherlands, 55% of the participants would abandon a purchase due to high delivery costs and 25% mentioned long delivery times as a reason for abandonment.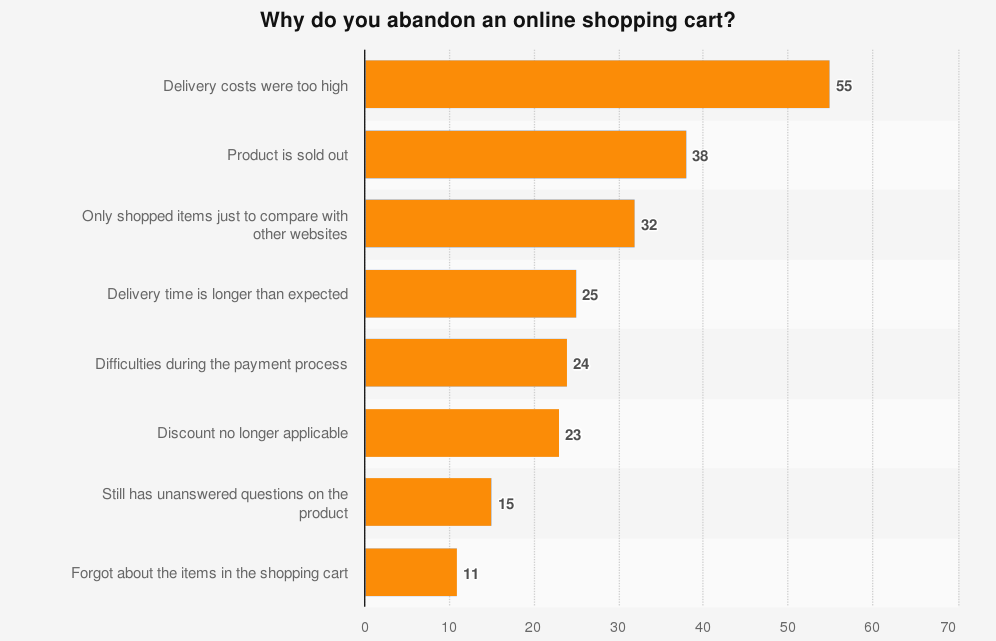 Therefore, you should be offering a range of competitive and flexible delivery options. Ensure you offer an Express Delivery Service for customers who want peace of mind knowing that their purchase will arrive in time. Also be clear about last-minute delivery dates, perhaps by including something on your site that tells the customer exactly how many days they have left for guaranteed Christmas delivery. Why not put a countdown timer on your site to increase the sense of urgency and encourage people to purchase?
Gregor ist der Digital Marketing Specialist bei Findologic. Er sorgt für die Inbound-Leadgenerierung im Marketing um das Wachstum eines einzigartigen Produktes rund um Such- und Navigationstechnologie voranzutreiben.