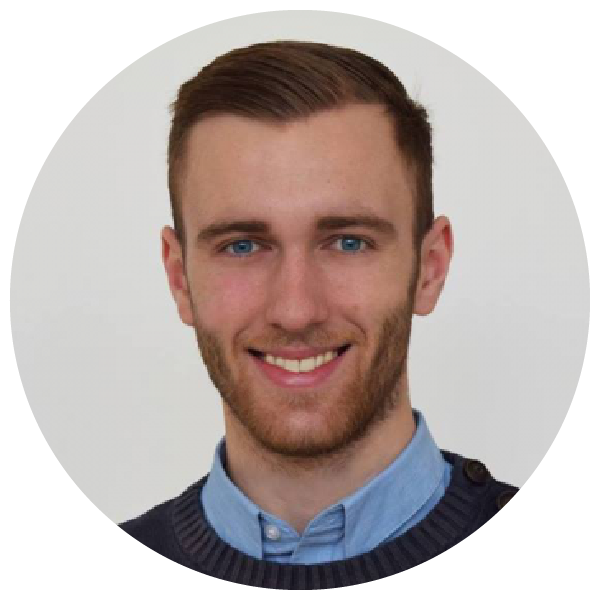 5 strategies to improve your site search solutions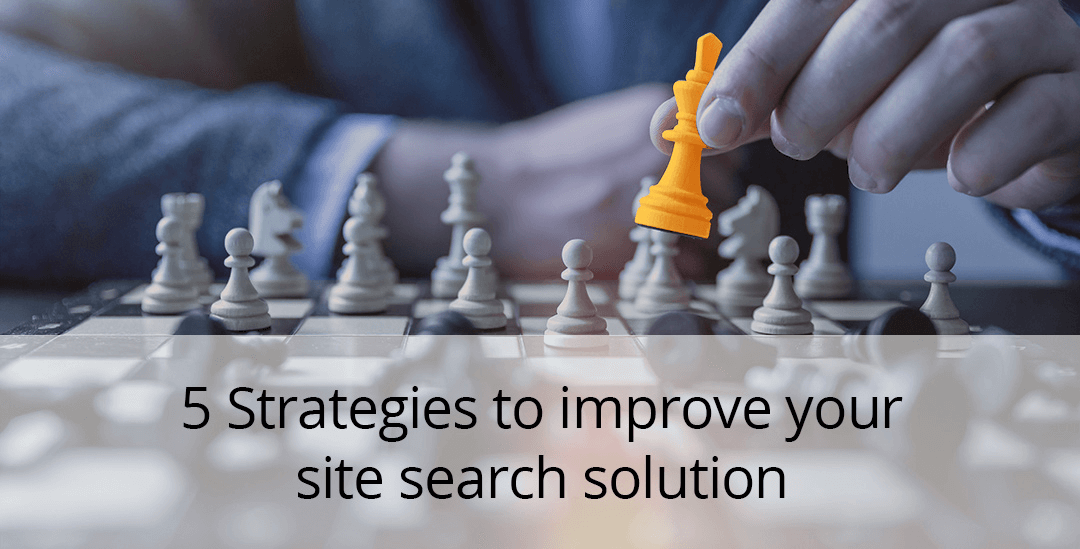 Customers' expectations nowadays are so high that even if you have an effective site search solution in place, you will always find the need to update and improve it regularly. You have the giant internet search engines to thank for raising expectations to the roof.
It could be that you're putting much effort into your paid and organic search campaigns to attract visitors to your website. You're probably doing everything to direct them to your content that is relevant to their queries. Unfortunately, there are still times when they don't land in the right place, or they may need more information. If your site search tool isn't functioning well, your visitors will quickly abandon you for another better site.
A study published by MarketingCharts show that the top six biggest frustrations with retail site search include irrelevant product results, cannot find the products they are searching for, the search function does not recognize the word that the visitor used, takes too long to load, bad interface, and no product images. These are areas that you need to improve with regards to your site search tool.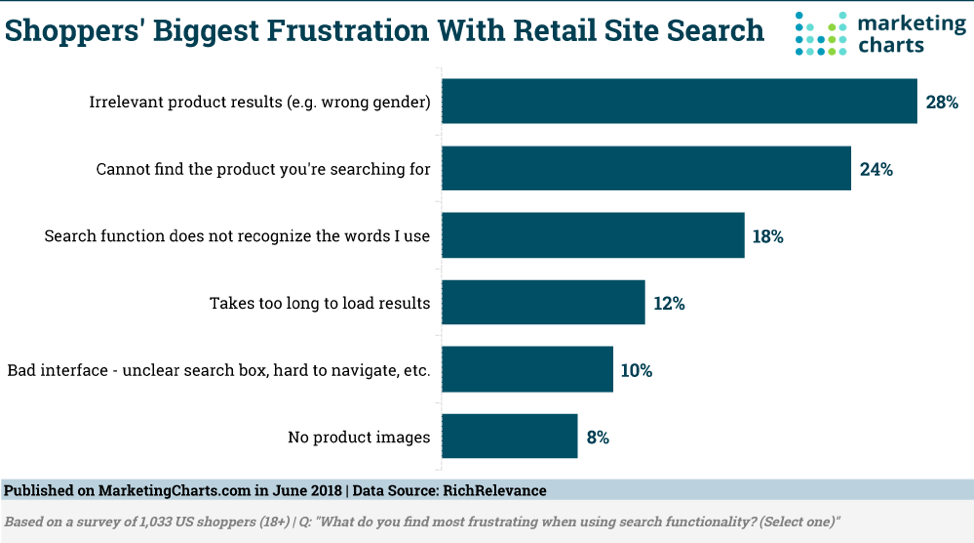 Your site search solution needs to evolve continually to satisfy the increasing expectations of your consumers. It should do far more than merely generating a search engine list.
Below are a few strategies to improve your site search solutions:
1. Integrate your current system with analytics tools
Analytics can help you understand the areas where you need to direct your efforts to optimize your website and business. The best site search tools enable integration with different analytics tools like Coremetrics, Omniture, and Google Analytics. You may take advantage of these tools to identify your customers' average order size and compare conversion rates for users and non-site search users.
Multivariate testing is another way to boost your site search performance. This enables you to measure the results of various changes to different facets of your website search. You may, for instance, track how particular site search results page changes, such as changing the search layout, weaken or strengthen your conversion rate.
2. Customize your features accordingly
You should tailor your site search solution based on the unique search requirements of your company, including those that may come up in the future. Recently, there is a growing trend of websites using video content in a site search. Many find it beneficial, and hence, it must be something you'd like to consider adopting. Data from Statista show that more than 8 in 10 of all web users in the U.S. watch online video content monthly on any device.
Another simple yet very effective way to improve your site search tool is to customize the colors. A lot of web designers are opting for minimalist and clean designs. Using a muted color palette is a simple way to do so. The problem, though, is that while it seems appealing, it makes it difficult for vital aspects of standing out. As an alternative, you may use the accent color of your brand and put a bold border around the search bar.
A lot of designs also utilize a search button to the entry field's right corner. You may use your brand's accent color again to make the entire interface easier to spot. Button colors and bold borders help improve search usage.
Furthermore, consider integrating the best grammar checker software solutions to ensure that content are in perfect English.
Make sure your vendor is continually finding ways to innovate. It should not get too comfortable but should always have something new to offer to improve the usefulness and efficiency of their site search solutions for your business.
3. Repurpose data from search
Your site search function must do much more than assist your visitors to find the items they are looking for. You can also use the data from the site search to improve your customer experience in multiple ways. With the use of your site search pages, you may, for instance, easily create landing pages aimed at a particular search term on a paid search.
Moreover, you may also use search data to enhance your SEO campaigns. The items that visitors clicked on, keywords, and other site search activity can help you identify the terms you have to optimize your pages for, including what products to present your visitors on landing pages.
Another excellent way to get site searches onto the right pages is through managing redirects. In some industries, for instance, it is usual for consumers to use brand names for search. Searches for "Converse," for example, is very common in apparel. Such a search will merely load a list of all products containing the brand name in their information fields. One of the best things for you to do is to create a customized brand page to help your users get onto the right set of products.
This strategy can also be used for any site search that takes users to irrelevant pages. In case your search engine is unable to support content searches, you may manage your redirects to bring consumers to your 'contact us,' 'shipping,' and 'policy pages' when they input those search terms.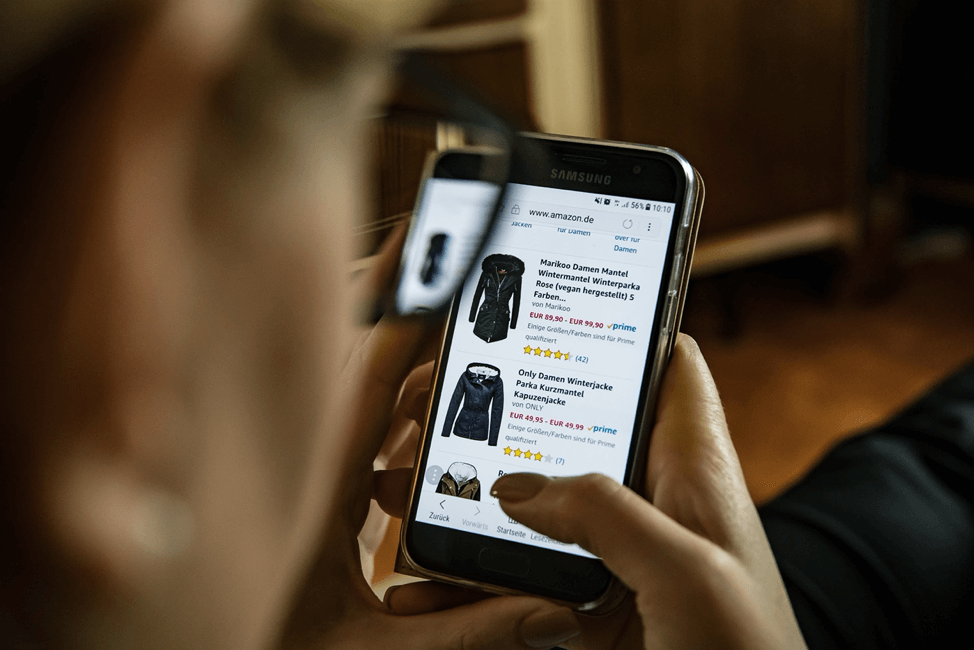 4. Place your promotional banners on search results pages
One crucial factor you need to consider when looking for a site search solution is the degree of control it provides you to promote your products via search. Make use of the valued real estate on your search pages to improve your communications with your customers and attract their interest to your products or services. Adjust the position of your items accordingly.
5. Choose a hosted search provider
Unless you have the resources to run and maintain your site search, the best option is to choose a site search vendor that offers search as a hosted service (SaaS). This system provides you with a means to keep your site search tool up and running without the need for extensive training or installation time. Furthermore, it does not require software upgrades or ongoing maintenance.
Remember that even if you have the best site search tools, it may fall apart when not deployed or maintained appropriately.
Should you invest in an advanced site search solution?
To draw more visitors to your site, an effective site search along with intuitive navigation is a must-have. However, website search tools available in the market are not built alike. A second-rate site search experience will only turn off prospects and keep them from coming back. A slow search, irrelevant results, and spelling-error filled content are unacceptable to discerning consumers.
On the contrary, an effective and robust site search tool can do much more than help your visitors find information. It must also help you with your business and site optimization efforts, including paid search and SEO.
Look for the right site search solution that will meet or even exceed your customers' expectations. As customers' expectations continue to grow, relieving yourself from worrying whether or not your site search can meet the demands for relevant results at the fastest time possible makes a lot of difference. A useful site search solution must enable you greater control and flexibility to do the things you want with your site search. At the same time, it should provide you with the assurance that the search needs of your customers are properly taken care of. Any market advantage is welcome in a competitive online environment.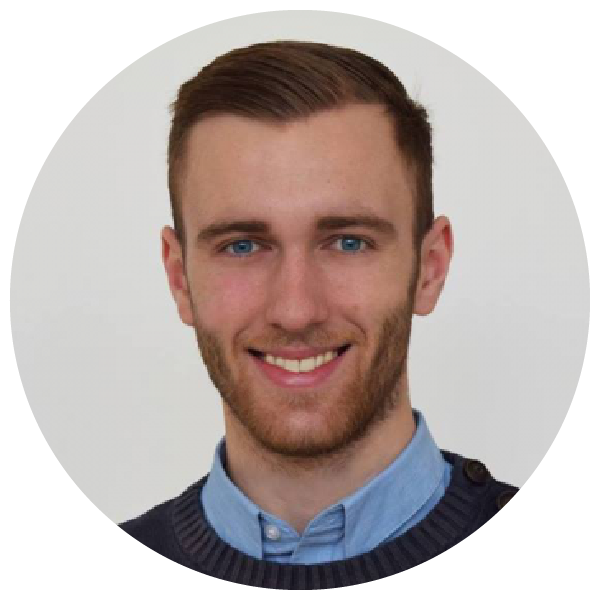 Marcel Krabath
Marcel Krabath ist Assistent des COO bei der FINDOLOGIC GmbH. Er bildet die optimale Schnittstelle zwischen Marketing und Operativem Management. Zusätzlich recherchiert und gestaltet er Inhalte für Blog sowie Social Media und pflegt die firmeneigenen Social Media Kanäle um alle Kunden mit möglichst aktuellen Informationen zu versorgen. Sein Ziel ist es, dass die CI der FINDOLOGIC GmbH gepflegt bleibt und der Inhalt aller Vertriebskanäle immer korrekt und aktuell ist.