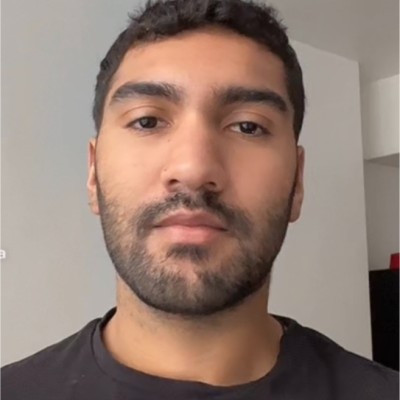 On site checklist for holiday season 2022
On-site Checklist for Peak Season 2022: Everything you need to know
If you're in ecommerce, you know that the holiday season is the biggest time of year for most retailers. But, don't take it for granted. This year will not be like others.
Peak is a time of year where consumers are looking to buy, ready to be guided by brands that are vying for their attention and their wallets. Last year's challenges were driven by supply chains. But 2022 is bringing a hodgepodge of complexities that brands must carefully navigate.
In 2022, there will be uncertainties caused by inflation, fuel costs, and average selling prices of goods and services, as well as supply chains challenges, that will all impact consumer buying. Online retailers are evolving to answer these challenges and are already working towards optimising their technology stacks, curating their offers, and planning their marketing strategies.
Ultimately, the shopper lies at the core of their focus, and the on site experience is critical to delivering an excellent customer journey that turns browsers into buyers. With that said, here is my 10-step checklist to help you assess your preparedness for the holiday madness.
1 – Prepare early
In our last guide, our friends at Blend Commerce and I wrote all about how Christmas is coming earlier than ever before for online retailers, with some preparing as early as late August! No, it's not just that customers want presents wrapped earlier. There are a range of reasons a little too complex for the scope of this checklist, but to give a quick rundown:
Inflation has caused a panic and consumers want to get ahead of expected price hikes – deal or no deal.
There is incentive for advertisers to start their campaigns earlier: it allows them to bid at a lower cost-per-click due to less competition.
Retailers can begin to populate their email lists so that come November, they'll have nurtured a two month long relationship with their prospective customers.
Supply chain: Consumers want to get their products while stocks last, whereas brands want to avoid stockouts and overages.
With many online retailers already launching their ecommerce strategies in full force, don't give your competitors a two-month head start.
You are likely to lose your prospective customers for the remainder of the holiday season if you let them slip. Make sure that you're capitalising on this early activity and that your site is optimised. If you haven't get on it right away.
If you want to understand more about why the holiday season is starting early and what to do about it, be sure to check out the guide here!
2 – Make sure your tech stack is up to date and fit for purpose
For peak season, retailers often rely on the fact that their current on-site setup will allow them to achieve a significant uplift in KPIs compared to quieter seasons.
Reliance on peak season to generate sales without having a sound on-site experience diminishes the potential to meet and exceed organisational goals.
Non-existent, outdated or underperforming tech stacks or solutions directly affect sales and loyalty throughout the year, but this is only exacerbated in periods where demand spikes and the relative abandonment or conversion rates represent a huge chunk of your revenue.
To caveat this, while we frequently reference investment in your tech stack as a requisite for uplift, some third-party providers may pose a threat to operations if they are not resilient to increased requests, so consider this before peak season mania to avoid any downfalls.
3 – Make sure your site runs smoothly and quickly
32% of customers leave their favourite brands after a single bad customer experience.
Never take your customers' loyalty for granted. Shoppers are only loyal to brands that make shopping an easy and seamless experience. All it takes is for one misstep to lose a customer.
If new customers face issues when on your online store, if it's slow, if it's hard to navigate, if there's downtime – they will bounce and try their luck elsewhere.
A smooth website is critical for any shopping experience. But, during the peak season, your site needs to be able to handle surges in traffic, and a spike in end to end activity, from the first click to the payment process.
To borrow from Eric Peterson, Always Be Testing your site's response to spikes in visits and traffic patterns, as well as page loading times and site speed (If it's longer than 3 seconds, you're looking at high bounce rates.) To improve and optimise your site speed quickly, revise image sizes and reduce redirects.
It's also important to look at your third-party integrations. Be sure to test and make sure they can handle the load.
4 – Enhance your payments process
74% of customers would change brands if they find the purchasing process too challenging or confusing.
Don't trip on the last hurdle! Cart abandonment is far more likely to occur if your checkout system is not simple or streamlined. Optimise your end to end shopping experience by ensuring your checkout page and payment processes load quickly and are efficient. Also be sure to include a range of payment options and a guest checkout option to drive customer satisfaction.
5 – Support your seasonal marketing campaigns with onsite optimisation
As touched upon, there's a lot of competition this year and perhaps a more reclusive consumer thanks to the current economic climate.
This is why it's so important to plan down to the finest details and to be strategic about what your customers see on your site, well ahead of Black Friday and Cyber Week. It'd be beyond the scope of this checklist to talk in depth about all the ways the onsite experience can support your marketing, so here are some important points.
Advanced merchandising lets you optimise product hierarchy or create campaigns lets you increase the visibility of a product or deal throughout the customer journey and control sales on a more granular level.
For example if you want to push a particular item with high profit margins, or surplus inventory, to an audience you know will be more likely to convert, you can do that through display adverts at multiple touchpoints and moving up the product listings.
If you took part in Black Friday and Cyber Monday last year, analyse your sales data to see what went well. Use the information to make alterations to existing product layouts and product descriptions.
Plan ahead by creating a product schedule that allows you to plan when a product goes on sale and for what price. Doing so early gets you ahead of the game and lets you make slight tweaks rather than making it up off the cuff.  Be sure to instil urgency and seasonal relevance to your ad copy.
Also be sure to leverage the strength of the on site experience to populate your mailing lists and drive your email campaigns. It will allow you to engage with their audience with exclusive promotions in the weeks leading to black friday and cyber week.
Beyond email marketing, be sure to make use of SMS, and other channels while showcasing the holiday deals and bundles you know your audience will want to get their hands on. Give your audience a sneak peak to your customers and followers about what is coming in order to keep them excited and make them shop as soon as your offer is live.
On social media, be sure to jump on the hype train by piggybacking on Black Friday and Cyber Monday hashtags. On an omnichannel level, integrate your store with the social media platforms if you haven't, and follow best practices when it comes to your ads, while circulating them in advance to collect subscribers, and to build excitement for your brand.
For a deep dive into on-site merchandising and marketing strategies, be sure to check out our guide here.
6 – Keep UX at the top of your mind, and don't forget about search
Brick-and-mortar businesses might have more opportunities to be more human, or set ambience, but that doesn't mean retailers can't deliver a memorable experience online. It just takes some work. But if you can exceed customer expectations, and deliver a personalised journey, you will succeed.
Above all, make sure your shoppers are able to find the products they're looking for. Remember that it all begins with search. If your search UX is unable to support their requirements, then you've failed at the first hurdle. We talk a lot about this in our latest guide to holiday season marketing, so be sure to check it out!
Based on the fact that so many users can't even find their desired products, it is a retailer's responsibility to make their journey fail-proof. Search is at the epicentre of a shopper's path to purchase, so it is essential that it is made as seamless as possible. There is a plethora of features and predefined logic that you can implement that optimise search and navigation, but some callouts include:
Comprehensive Assisted Suggest: as soon as a user interacts with your search bar, you should begin to guide shoppers. Recommendations, previewed products and query suggestions all contribute towards a streamlined path to purchase.
Synonyms: synonyms allow for wider search coverage. For example, if a user searches for 'blow dryer' rather than 'hair dryer', they will always be presented with the full range of results. The same goes for typos – you should automatically handle typos and show relevant results and eliminate dead ends.
Filter Navigation: Universal, one-size-fits-all filters are frustrating, for example, if you sell trousers you can't just apply the same filters as you would for a pair of earrings. Configure relevant filters for products so that shoppers can refine their search more intentionally.
This list is by no means exhaustive, and it is important to analyse your pain points to determine where your resource will be best spent.
Investing in your site's design and user experience brings your brand to life, and engages your customer at each stage in the buyer journey, and improves their likelihood of being returning customers.
Picture this: you've launched a holiday sale on a variety of products; be sure to cross and up sell other items that your shoppers might like in addition to the product they are looking for. Product recommendations that align with your customer tastes and preferences provide powerful boosts to conversion rates and sales.
7 – Run unmissable promotions
Running holiday sales are a great way to generate buzz around your brand. You know it, and everybody else knows it. That's why it can be hard to compete and attract new customers.
You need to run holiday-specific promotions that are creative and attractive to browsers. Be sure to leverage the right discounts for the right products.
Plenty of retailers will be offering 20% off, but how many will be offering '50% off for first-time buyers', or '30% off if you buy more than 5 dresses?' Use doorbuster discounts (up to 80%) to get your foot in the door with customers and use it as an opportunity to cross sell. Get creative with your offerings. But don't forget to keep your bottom line at the top of your mind and don't just go wild on discounts without a strategy.
Do also make sure your strategies include upsells and additional perks which could include:
Free holiday gift with purchase
Free gift wrapping with $50 order
Free shipping on Cyber Monday
Subscriber or insider-only items
Limited-time offerings
Buy two products, get one free
To take your community engagement to the next level, why not explore giveaways or contests? These could be run through social media, email, or on your site, and are a great way to amplify your brand.
Ultimately, black friday and cyber week are renowned for promotions, and customers know they're going to get a discount. Just be sure that your offer is worth their time and money.
8 – Celebrate your customers to boost retention and loyalty
Customer loyalty is something that all brands should strive for. Black Friday and Cyber week provide a good opportunity for you to nurture your relationship with your existing customers and entice them to return.
Consider personalised incentives and exclusive offers such as early access to sales or deals for mailing list subscribers.
Loyalty programs tailored to your offerings can create a significant boost in sales. They're easy to build, have member only perks, and increase engagement and interaction. It's a great way to turn one-time shoppers into longhaul customers that are invested in your brand.
Earlier, I stressed the importance of engaging with your community. Make them feel valued and elevate their voice: highlight their glittering reviews in your newsletter, turn their posts into an Instagram story, share videos of them using your products. Call attention to their real stories and be approachable, showing you truly care about your customers.
9 – Unforgettable customer service
Great value lies not only in your products, but also in your customer service which your on site experience needs to reflect.. You need to be transparent, and ensure your contact information is easily accessible, and if possible, provide 24/7 support so your shoppers aren't waiting hours to have their queries resolved.
This holiday season, you're going to get more returns than the rest of the year, on average. So, it's important to have a returns policy in place for what to do should an order become lost, stolen, or damaged. Importantly, make it hassle free. A negative returns experience can be the difference between a customer simply returning a product, and one simply deciding never to buy from you again.
10 – Optimise for mobile!
M-commerce doesn't always feature high on the retailer's corporate agenda despite the fact Google favours mobile-friendly websites and mobile shoppers are spending 20 times more than website shoppers.
Replicating the desktop experience on mobile is bad practice, yet again and again, retailers cram all of the same elements into a screen that is a fraction of the size. The result? A cumbersome, difficult to navigate shopping experience. By deploying mobile-specific features, retailers are able to dramatically increase mobile sales – with UK mobile sales expected to generate £79.81B in 2022, it's all to fight for. Recommended mobile features include:
Everpresent filters, that are conveniently accessible as the user scrolls
Collapsible overlays, which maximise the screen space and remain hidden when not in use
Simplified assisted suggests, reducing the tension between elements such as images and text and background layers
Voice search for intuitive, easy use
Another mobile strategy well worth consideration is replicating the familiar interface used by Google, Instagram, Facebook and Twitter to create a more subconscious experience. By deploying this, retailers are able to:
Minimise discrepancies between the channels users interact with every day
Provide a more instinctive and unconscious path to purchase
Deploy instant touchpoints
Engage dynamic and conversational navigation based on unique user requirements
Final thoughts 
In 2022, the holiday season will be different: It will begin earlier than ever before; it will end later than ever before, and this period of activity is going to be very competitive.
This presents a problem, because the consumer is going to be squeezed by inflation, fuel prices, and more, which means persuading them to become a customer is going to be a lot harder.
On top of that, you, yourself also have to deal with the impact of fuel and energy on fulfilment, inflation on average selling prices, as well as the supply chain on inventory. There could be a lot of headaches. However, take this checklist, post it somewhere, and remind yourself of the essentials for this coming holiday. If there are five key lessons, remember them well:
Prepare early. Now is better.
Optimise your tech stack.
Prioritise customer experience – especially search and merchandising.
Prepare and schedule your promotions and campaigns.
Make use of automation
To learn more about the issues highlighted in this checklist, check out our full length guide on the subject here, or contact us now!