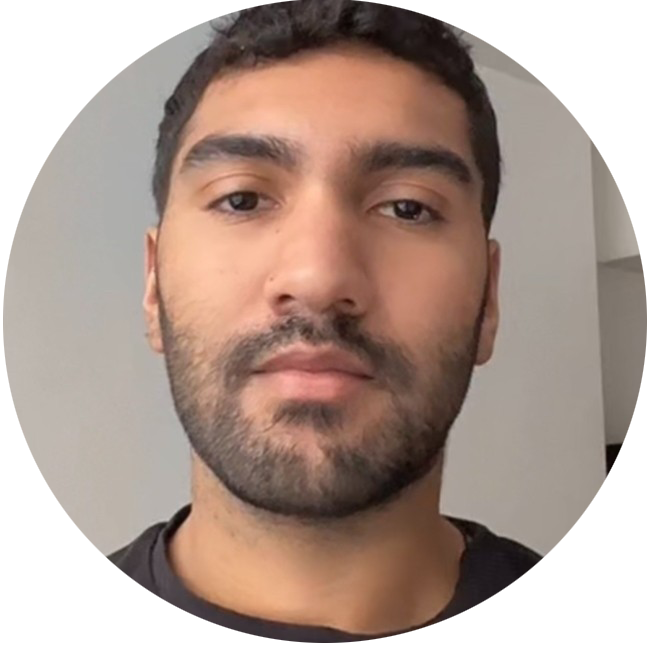 Manual merchandising – why it's costing you and what to do about it
Manual merchandising – why it's costing you and what to do about it.
For many online retailers, manual merchandising is holding them back. Businesses struggle to sell particular products at a given point in time, web systems are inflexible, or their merchandising strategies are misinformed, all of which lead to missed opportunities. 
However, by automating key merchandising tasks, your team can improve product visibility and support the overall business strategy. 
In this blog we talk all about manual merchandising – why it's creating problems for your business, and how you can support kickass automated merchandising.
What is manual merchandising?
Before we talk about the problems of manual merchandising and how to fix them, let's first discuss what we mean by manual merchandising.
When we refer to manual merchandising, we mean the carrying out of merchandising tasks without automation. 
To give some examples, this might include:
Implementing campaigns on your site manually

Manually pushing new stock when it becomes available

Manually ordering your products

Gathering analytics on your own which are often an incomplete picture
This can be frustrating for ecommerce and development teams for a variety of reasons. It's slow, poorly optimised, and comes at a cost – to both your time and money. It also gives you a poor picture of performance and impacts conversion rate. 
What are the challenges of manual merchandising?
There are three key challenges when it comes to manual merchandising.
The first challenge is that many companies struggle to sell certain products and reach their targets. This creates a problem for retailers for instance, because you might have issues managing stock left over from excess promotions. When manually merchandising, you might also find it difficult to push new stock on your website when it becomes available. All of this leads to a loss of revenue.
The second challenge is that your technology platform is set up in a way that is disadvantageous to your merchandising opportunities. Conversion of key products is missed out on as a result. Additionally, you're spending a lot of time executing tasks that would be better executed with an automation platform anyway.
The third challenge is understanding how to create amazing merchandising strategies for your products that will increase sales. Without the right tool, you won't be able to drill down and understand how to interpret your ecommerce data. This data might include your best sellers, your new stock, or inventory management.
What can merchants do to solve the issue?
There are multiple ways merchants can overcome the issues of manual merchandising. 
Invest in a merchandising platform
Leveraging automation is the first port of call. 
Today's technology platforms such as Findologic are equipped with merchandising tools that automate manual tasks and allow you to easily identify products that will increase sales on site. 
Web audit
Merchants can also find support across their whole Product Discovery experience, through a full inspection of the website from an outside perspective.
Outside help
You could also work with an external team, allowing you to better understand how best to utilise products in your portfolio that'll allow you to increase sales and margins on your site. 
Findologic can support retailers in the merchandising of their products on their website, through Findologic's backend merchandising features and our Business Reviews. 
Our experts can identify gaps in merchant's strategies for merchandising their products, and suggest simple fixes that will improve conversion rates. 
Why is it important to automate merchandising?
Automating merchandising gives you the opportunity to merchandise your product discovery engine in any way that you please. A flexible backend allows you to create merchandising that best suits your business. 
Working with Findologic can allow you to understand if you're losing valuable time and money, and having this outside perspective to leverage is important in the optimisation of the whole on site UX.
What features should you look for?
The best merchandising solutions give you full control over your merchandising, and a comprehensive set of features that drive insights, link trends, and deliver results inline with your unique business requirements – all controlled from your backend. 
Promotions
Promotions allow you to implement temporary campaigns across your website, on desktop and mobile to support promotions. Offers and promotions give increased exposure to products that are relevant to your customer. 
You can also place banners for relevant search terms in the autocomplete or other pages throughout navigation and benefit from full exposure throughout the customer journey. Promotions benefit retailers by making your shoppers aware of the right promotions at the right time in order to support business goals.
Search concepts
Predefined rules and search logics allow you to produce optimal results that convert, regardless of how broad the query was or how comprehensive of a product range you have. 
With merchandising tools, you're able to make sense of your search queries and product feeds so you can get your shopper from A to B effectively.
You're also able to enhance the search experience by giving your shoppers real-time, relevant results.
Product Placements
Automated merchandising allows you to benefit from product placements allow you to link specific products to key search queries. You're able to guarantee prime position to key products if a shopper submits a related query. 
This helps you to get your shoppers to the products they want without frustration, with effective product discoverability. 
Product Bury-and-Boost
With searchandising, you can take control of your results listings and augment product hierarchies to present shoppers with valuable recommendations, or prioritise product groups in line with your business goals.
This allows you to easily fine-tune and visualize results pages to support strategic goals.
Your shopper also gets greater visibility of groups that appeal to the retailer. More info on this in our other blog post on searchandising!
Landing Pages
Search is at the epicenter for discovery. Incorporate a variety of content into your search function. Our algorithm doesn't just search product listings, also content that isn't included in your product feed, for example return policies.
This boosts visibility across all your content, and also makes it easier for your shoppers to discover it, reducing touchpoints thanks to direct navigation.
Campaigns
Automated merchandising also supports campaigns by giving you a holistic view of all their activities, allowing for simple and effective planning, implementation, and monitoring throughout the campaign's lifecycle.
This allows you to easily fine-tune and visualies results pages to support strategy-wide goals. Your shoppers get greater visibility of specific product groups that are both relevant and that benefit your strategy. 
KPI tracking made simple
Measure success and derive insights via 360 degree analytics. With our Google Analytics integration, you can keep track of performance and make informed decisions based on a comprehensive set of data
Final thoughts
Merchandising doesn't have to be a long and arduous process. Thanks to today's ecommerce technology, retailers can leverage the power of automation to get all the benefits of advanced merchandising.
To learn more about merchandising with Findologic, get in touch today!
Harness the power of merchandising to increase product visibility and support business strategy.
Optimise your results pages. Control the hierarchy of particular products via our user-friendly backend in line with your business goals.