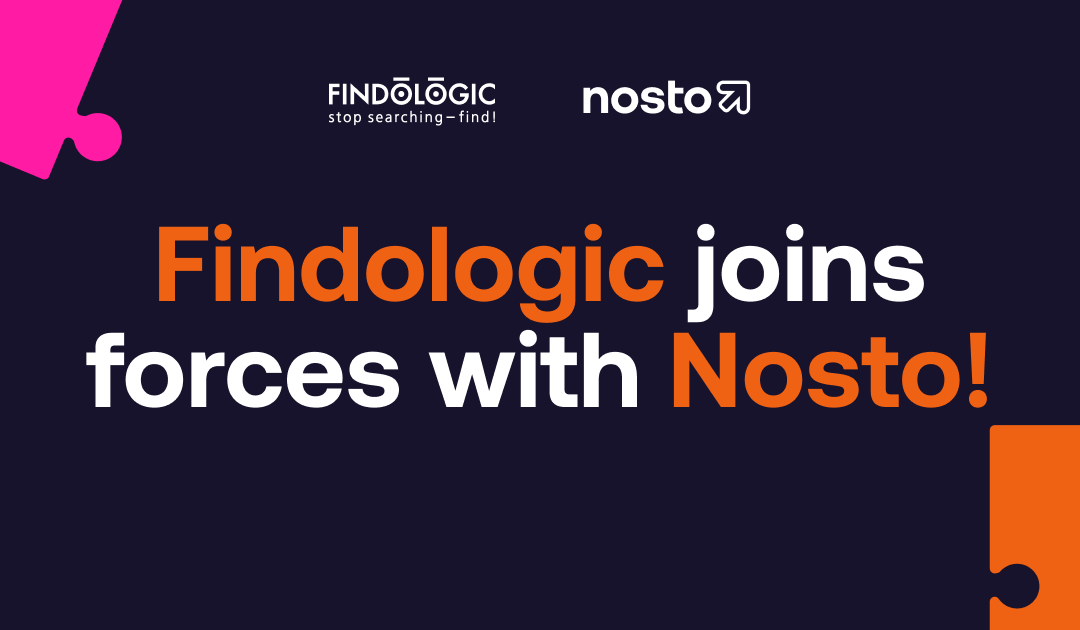 It's finally official! We've joined forces with Nosto, the world's leading Commerce Experience Platform (CXP).
When we first started talking about the idea of uniting with Nosto, I was surprised to discover how closely our visions for the future aligned. In fact, our internal strategy slides were almost identical, while the features were complimentary.
This presented a once in a lifetime opportunity for us because the unique strengths of each company complement each other extremely well. 
Findologic always pioneered when it came to onsite search, recently shown with our achievements around our AI Linguistic Shopping Assistant, not just focusing on the most relevant results, but also understanding the user's intent and providing new ways of interaction with webshops.
Our product discovery story continues
This merger is the perfect fit. Why? Because we share the same mission as Nosto and want to ensure every online shopping experience is relevant, personalized, and dynamic. I'm thrilled we're joining forces with Nosto and, together, shaping the future of online commerce experiences.  
What does this mean for you, our customers?
Firstly, nothing will change in the immediate. It's business as usual.
You can continue to use the Findologic platform as you have done so and will continue to have a relationship with your current contact at Findologic. Your agreement will remain as is and you'll continue to get the same commitment and value from Findologic post-acquisition. Over time, we will offer you the capability of using Nosto's full CXP and its comprehensive personalization capabilities.
We are excited about the new opportunities this deal brings for Findologic customers. Being offered access to Nosto's CXP will open up exciting avenues for you to benefit from a wide range of solutions that can help you achieve full-funnel personalization and deliver 1:1 commerce experiences for every shopper across every device. 
What does this mean for us, Findologic?
It means our entire staff is now part of the Nosto family and can even develop more and better solutions for you. Our HQ in Salzburg, Austria, will remain and serve as an R&D hub with product engineers and commercial teams, together serving the DACH market moving forward. Nosto supports its global customers from New York, Los Angeles, London, Paris, Berlin, Stockholm, Sydney, Kaunas, and Helsinki. We're thrilled to be adding Salzburg and Munich to that list. 
Thank you!
We'd like to take this opportunity to thank you for trusting Findologic over the last 14 years. The entire team–from customer service managers, engineers, marketing, sales, product owners, and leadership–are all committed to making online commerce experiences ever more intuitive for the individual shopper. This commitment is only strengthened as we continue our journey with Nosto.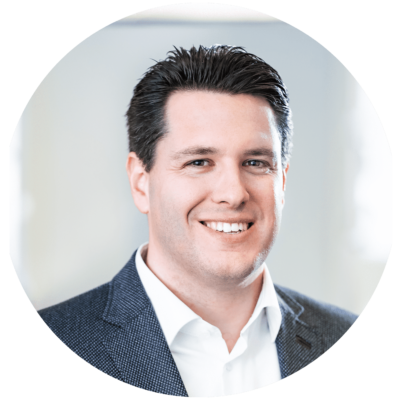 Matthias Heimbeck has been developing modern software solutions for online shops since 2008 and is Founder and CEO of Findologic, one of the world's leading providers today. Just as a helpful sales assistant completes the shopping experience for the in-store customer – so the digital shopping assistant supports and serves the online shopper. This is exactly where our unique approach helps ecommerce businesses. We keep our finger on the pulse with our technology partners, agencies, shop systems and customers - with unparalleled results.