The Product Discovery Platform with AI at its core
Not all retailers have the same requirements or goals, so we have created three plans to reflect this.
Our pricing is fixed and is based on your monthly traffic.
Which plan is right for my online store?
Our Platform offers a comprehensive suite of features, which optimise every element of a shopper's pathway to conversion.
If you're unsure which plan is right for you, get in touch. We will look into your unique business requirements and make a recommendation.
Pro

Popular

Premium

Enterprise

Platform Solutions
Search
Mobile UX
Navigation
Conversational AI
—
—
AI Layer
Self Learning Dictionary
Sales Frequency
Natural Language Processing (NLP)
—
—
Semantic Middleware
—
—
Intent Discovery ®
—
—
Engagement Suite
Assisted Suggest
Personalisation API
—
Customised Assisted Suggest
—
Shopping Guide
—
Li.S.A. ® – Explore Skill
—
—
Li.S.A. ® – Inspire Skill
—
—
Li.S.A. ® – Refine Skill
—
—
Li.S.A. ® – Express Skill
—
—
Merchandising
Language Variation und Subdomains
1
Unlimited
Unlimited
Promotion
Search-Concept
Product Placement
Landing Pages
Campaigns
Business Intelligence
Analytics
Google Analytics and Tag Manager Support
Delivery
Cloud based
Data Centre Failovers and Load Balancing
Uptime SLA
Premium Uptime SLA
—
—
Services
Knowledge Database
Support
Status Updates
Live Webinars
Training & Certification
GET STARTED
GET STARTED
GET STARTED
Linguistic Shopping Assistant Li.S.A.

- AI with intent discovery
Li.S.A.® delivers AI-based results using the relevant skills in each situation
— WEEK 1 & 2
Statement of Work
We create a bespoke project plan based on your individual needs. You will be assigned your own Project Manager to support you throughout the integration process.
— WEEK 2 & 3
Integration and testing
Based on the agreed project plan we complete the integration process and perform extensive QA checks.
— WEEK 4 & 5
Go Live
After competing our 'Fine Tuning' process and setting up access to our customer backoffice, we set Findologic live on your website.







Benefit from our platform today!
We'd love to hear from you!
Findologic increased conversion by 18.9%!
Lucky Bike - Why one of the leading bicycle retailers uses findologic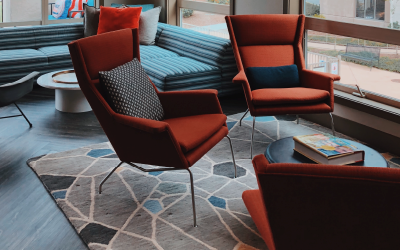 Findologic offers service par excellence for every online shop!
Design Bestseller – How the online shop extends the search to a powerful on-site merchandising tool.