Resources
Regardless of whether you are looking for case studies, events or webinars, here you can find everything you need just one click away.
Pour Moi report a significant uplift in KPIs since partnering with Findologic
Pour Moi is now capable of providing a stand-out experience to all of their 1.3M+ monthly visitors. The fashion retailer saw an 11% increase in conversion and a 10% increase in average order value.
shop4runners achieve an additional 14% uplift in conversion with Li.S.A.
Building upon Findologic's standard, but comprehensive suite of features and introducing an A.I. powered tool supercharged the retailer's already powerful on-site experience.
Equip4work achieves a 24% uplift in revenue with Li.S.A.
Equip4work Before integrating with Findologic, Equip4Work was partnered with an alternative on-site search platform, but switched to Findologic due to the potential for further uplift as the result of a more comprehensive feature offering.
Findologic increased conversion by 18.9%!
Lucky Bike In order to remain competitive and not only meet, but exceed modern customer demands, Lucky Bike decided that they needed to update their website's architecture. As a result, the company decided to partner with Findologic.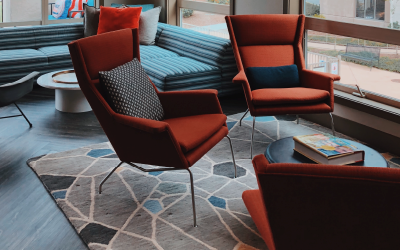 The Findologic Platform - better, faster, easier!
Design Bestseller "We are extremely satisfied with Findologic's service. The Customer Success Team in particular have been proactive and flexible, providing us with ongoing support, even after the software went live."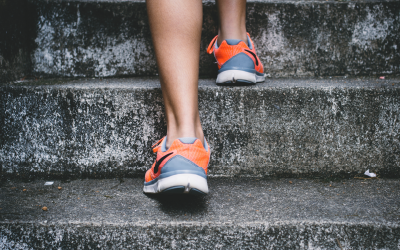 Shop4Runners "After a short period of time, we saw a notable improvement to the majority of our KPIs. The UX is clearly better and users find products much faster, especially on mobile. Our revenue increased by 46% and the conversion rate improved by 38%.
Modellbau Lindinger –"The Findologic solution saw an uplift in performance across the breadth of the website."
Top tier service and results from Findologic
Riess-Ambiente "We were pleasantly surprised at smoothly the integration went. It was completed and live in just four weeks. Since then, usability has significantly improved - this is reflected in the measurably improved performance."
Conversion rate increased by 25% in the Shopware shop!
Feinkost Käfer After comparing providers, they were convinced by the number of positive reviews in the Shopware Community Store. "We are pleased to say that we can absolutely substantiate these reviews and would recommend Findologic."
Ihr wegweisender Leitfaden zur Optimierung des Online-Shops
Die Nutzung von Technologien zur Verbesserung des Einkaufserlebnisses
Strategic Acquisition and Conversion for Ecommerce Retailer
Explore how retailers can use what they know about their customers to drive acquisition and conversion.
Guidelines to an unrivalled Search Experience
An actionable step by step guide to search optimisation withing your online store.
Trends for retail and how retailers can use them for their success.
Customers want to find,
not search!
Insights from 10 million search queries which will help you improve your conversion rate
E-Commerce Fashion Guide
for Market Leaders
Success strategies to optimise the on-site shopping experience.
Artificial Inteligence
for your product listings
Learn to understand the intentions of your users with artificial intelligence.
 "Guidelines & Best Practices für ein beispielloses Sucherlebnis"von Simon Reichel, COO Findologic auf der Commerce Week 2021
Die Zukunft der Customer Experience – Was Shopbetreiber jetzt berücksichtigen sollten von Michael Freund, Director Sales DACH Findologic auf der E-Commerce Week 2021
Digital B2B Conference 2021
BayWa r.e. – Herausforderungen, Umdenken & Innovationen im B2B Commerce von Simon Reichel, COO Findologic auf der Digital B2B Conference 2021
The golden path to new customers
Join Findologic's Nick Hamer and more2's Chris Simpson as the experts dive into acquisition and conversion – two of the most important KPIs for online retailers.
HOW TO - Guidelines & Best Practices for an unparalleled search experience
During this workshop, Simon Reichel, COO at Findologic, will provide you with a condensed set of guidelines and best practices to inspire your users with an amazing search experience.
With the use of A.I., search becomes understanding and the search function becomes a shopping assistant.
With the use of A.I., search becomes understanding and the search function becomes a shopping assistant.
UK – More flexibility. Less complexity. Two technologies
Shopware and Findologic – a strong partnership growing throughout europe. In a joint Webinar you can find out how seamlessly these systems are working together.
How Findologic kicks the sale area of your website into shape.
Black Friday is approaching and this year is predicted to be the biggest ever. Are you ready and do you have your online store fully optimised?
Roundtable: Customer Experience as a Service
Together with Thomas Gottheil, CEO at Frontasic, we would like to show you a few ways to optimise your customer experience.
The Future of Retail: On-demand webinar series
Register now to learn more about the latest trends from leading experts in the e-commerce industry.
How do you use Shopify in a complex e-commerce context?
An event by David Mirzaei, Simon Reichel and Roman Zenner from Byrd Technologies GmbH, Findologic GmbH and Shopify
Byrd Technologies GmbH, Findologic GmbH und Shopify
Retail X – personalization 
Personalisation is a powerful tool in the world o eCommerce, it develops trust with potential customers that can be the differentiator between "visit" or "interest" and closing the transaction.
Wie Sie als B2B Händler zum Digital Commerce Player werden
B2B-Unternehmen haben zwar das Potenzial der Digitalisierung für ihr Geschäftsmodell erkannt, sind jedoch größtenteils noch weit davon entfernt, dieses vollends auszuschöpfen.
Econda E-Commerce Coffee Break – "AI im E-Commerce"
Our COO Simon Reichel talks with Christian and Markus from Econda. Together they discuss current trends from the world of e-commerce and digitization.
ChampionsClub Podcast – Matthias Heimbeck & Horst-Georg Fuchs
In this podcast, our founder & CEO talks about founding, scaling and leading companies and what ways there are to minimize risks.
Merchant Inspiration Podcast – Next Level UX
Imagine every person visiting a Shop sees individualized Results, Products and more?