Ressourcen
Egal ob Sie auf der Suche nach Case Studies, Events oder Webinaren sind. Hier finden Sie alle Ressourcen auf einen Blick.
Anstieg der Conversion-Rate durch smarte API-Integration um 17%
Carrera Toys – Durch die Implementierung eines Headless-Ansatzes konnte die Weltmarke Carrera Toys Prozesse nachhaltig optimieren und wichtigste KPIs sowie die Customer Experience verbessern.
Pour Moi's signifikanter Anstieg der wichtigsten KPIs 
Pour Moi – ist nun in der Lage, seinen über 1,3 Millionen monatlichen Besuchern ein herausragendes Erlebnis zu bieten. Der Modehändler verzeichnete unter anderem einen Anstieg der Conversion-Rate um 11%.
Shop4Runners erhöht Conversion-Rate um satte 14% durch Einsatz von Li.S.A.®
Shop4Runners – Im Vergleich zur bereits optimierten Basis mit der Findologic Platform, erhöhte sich die Conversion-Rate nochmals um satte
14 % und der Umsatz stieg um 10%.
+21% Conversion Rate im Designer Shop von ikarus Handel GmbH
Ikarus –Ikarus brauchte zur schnellen Umsetzung Partner mit einem transparenten Prozess, klaren Partnerschaftsregeln und ehrlicher Kommunikation welche Experten auf ihrem Gebiet sind und nach dem …
Conversion-Rate mit Findologic um 24% gestiegen!
Equip4work – Vor der Integration von Findologic setzte Equip4Work auf einen alternativen, externen Onsite-Suchanbieter, welcher den hohen Anforderungen des Unternehmens jedoch nicht gerecht werden konnte.
Kitlocker's lightning-fast integration of our Product Discovery Platform
Kitlocker.com – Just weeks after going live, the time to value of Findologic is clear, with simple and speedy platform management optimising processes both on-site and internally. Managing Director, Mike Kent, describes the …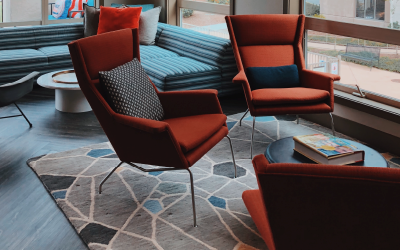 Die Findologic Platform – besser, schneller, einfacher!
Design Bestseller – "Findologic erweitert die Suche zu einem mächtigen Onsite Merchandising Tool!" Um für die Hochsaison bestens gerüstet zu sein, hat sich die Mathes Design GmbH …
Wir sind von der Findologic Platform begeistert!
Riess Ambiente – Go Live in nur 4 Wochen. Als Online-Shop im Bereich Designermöbel bietet www.riess-ambiente.net nicht nur eine große Auswahl an Möbeln …
Steigerung der Conversion-Rate um 25% im Shopware-Shop!
Feinkost Käfer – Nachhaltige Integration optimiert die Customer Journey. Qualität aus Leidenschaft ist bei Feinkost Käfer mehr als nur der Aufdruck auf den Verpackungen …
The Composable Commerce Blueprint
Together with Shopware, Checkout.com and Huboo, Findologic separates the high-priority technologies from the 'nice to haves to supercharge your online success
If they can't find it, they can't buy it
Findologic have identified the most impactful areas for discovery improvement accompanied by best-practice solutions and quick wins that will boost conversion.
Ihr wegweisender Leitfaden zur Optimierung des Online-Shops
Die Nutzung von Technologien zur Verbesserung des Einkaufserlebnisses
Strategic Acquisition and Conversion for Ecommerce Retailer
Nutzen Sie das Wissen über Ihre Kunden und deren Verhalten.
Guidelines für ein beispielloses Sucherlebnis
Eine Schritt-für-Schritt Anleitung zur Such-Optimierung Ihres Online-Shops.
Trends für den Handel  und wie Händler diese für ihren Erfolg nutzen können.
Kunden wollen finden, nicht suchen!
Insights aus 10 Millionen Suchanfragen für eine bessere Conversion-Rate
E-Commerce Fashion Guide
für Marktführer
Erfolgsstrategien zur Optimierung des Onsite Shopping-Erlebnisses.
Artificial Inteligence
for your product listings
Mit künstlicher Intelligenz die Intention Ihrer Nutzer verstehen lernen.
Vergangene Webinare zum Nachsehen
Let's get techy – API roadmap
Together with Ometria and Comestri, Findologic will walk through step-by-step the process of setting up API architecture and how to leverage it …
In der Masterclass beschäftigen sich Anna-Katharina Knarr (trbo) und Simon Reichel (Findologic) mit dem 1×1 der perfekten Customer Experience.
Wie man es schafft, den Anforderungen der User gerecht zu werden und was es bedeutet, die Product Discovery zu optimieren, zeigt Simon Reichel.
An expert panel discuss how to build engaging experiences across a 360 omnichannel ecosystem.
E-Com Experience Summit 2021
Stream all 10+ sessions from FINDOLOGIC's E-Com Experience Summit now. With 360-degree insights from a range of e-com experts!
5 Tipps aus der Praxis: Wie nutzt man Personalisierung zur Steigerung von Warenkörben, Umsatz und Conversion
Solving Ecommerce's Biggest Mobile Mistakes: A Masterclass
Join leading companies Findologic, Styla and Eastside Co for a masterclass full of actionable insights, guidelines and best practices that will allow you to implement a gold-standard mobile experience despite challenging interfaces.
Digital Transformation Strategy 2021
The competitive advantage a solid digital transformation strategy gives retail organisations has never been as obvious than over the last year.
Findologic's Simon Reichel shares is insights on how utilising personalisation technology to push your business forward and what pitfalls to look out for.
Catch up with lingerie retailer Pour Moi and leading search and navigation vendor Findologic's masterclass full of actionable insights, guidelines and best practice that will arm your online store against market volatility and allow you to remain competitive in an increasingly saturated and demanding digital market.
Building Resilience Within Your Online Store: A Masterclass
Join leading companies Findologic, Nosto and BigCommerce for a masterclass full of actionable insights, guidelines and best practice that will arm your online store against market volatility and allow you to remain competitive in an increasingly saturated and demanding digital market.
The eTail Europe Virtual Event brings together the top minds in eCommerce and omnichannel to provide you with the latest insights along with the convenience of an on-demand digital event.
The Rise of Retail.
Warum am E-Commerce kein Weg mehr vorbeiführt.
Gemeinsam mit Daniel Kurrasch (Shopify Plus) und Marco Pusceddu (beeclever) werfen wir einen Blick auf das vergangene BFCM-Wochenende.
The golden path to new customers
Join Findologic's Nick Hamer and more2's Chris Simpson as the experts dive into acquisition and conversion – two of the most important KPIs for online retailers.
Die Zukunft der Customer Experience – Was Shopbetreiber jetzt berücksichtigen sollten von Michael Freund, Director Sales DACH Findologic auf der E-Commerce Week 2021.
DMEXCO – Digital Marketing Exposition & Conference
CX1 World Conference 
2022
Econda E-Commerce Coffee Break – "AI im E-Commerce"
Unser COO Simon Reichel zu Gast bei Christian und Markus von Econda. Gemeinsam diskutieren sie aktuelle Inhalte aus der Welt des E-Commerce und der Digitalisierung.
ChampionsClub Podcast – Matthias Heimbeck & Horst-Georg Fuchs
Im Podcast spricht unser Gründer & CEO über das Gründen, Skalieren und Führen von Unternehmen und welche Wege es zur Minimierung von Risiken gibt.
Der Merchant Inspiration Podcast – Next Level UX
Wie wäre es eigentlich, wenn jede Person nicht denselben Shop sieht, sondern individuell auf sie oder ihn zugeschnittene Produktkataloge und Ergebnisse?